Flexible Lesson Packages To Suit All Levels Of Training To Help Achieve Your Golf Goals
HIGH TECH SIMULATORS WITH GREAT TEACHING PROS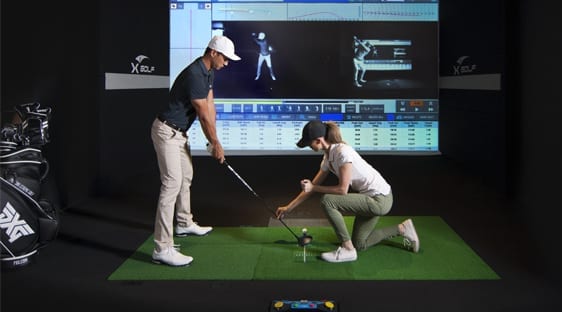 PACKAGE DISCOUNTS AVAILABLE
We offer competitive pricing on our multi-lesson packages available:
Visit us to find out more about lesson package discounts
Carry distance, Club speed, Ball speed, Club trajectory, Ball trajectory, Side spin, Back spin, Launch angle, Impact point and more
X-Golf has developed a Golf lesson teaching system which combines expert advice, sophisticated swing analysis and a welcoming environment that is redefining the way you learn the game of golf!
Our Lessons are suitable for all levels of golfers and our trained professionals can assist with all aspects of your game. We provide a relaxed atmosphere ensuring value for money, technical advice that can be saved and reviewed and most of all improvements to your game!