WHO WILL BE THE NEXT X-LEAGUE CHAMPION?
Teams of 3 compete in a 12 week league in a battle of the best.
Who's Team will it be?
THE X-LEAGUE BEGINS!
days

hours

minutes

seconds
"The atmosphere during the X-League is amazing and it is a great way to spend a week day night. Our team will definitely be joining each new season!"
Peter Nolan
X-League America Champion
Teams battle head to head in a 12 week, handicaped, matchplay format on the world's best virtual golfing simulators. Does your team have what it takes to be crowned the X-League Champion?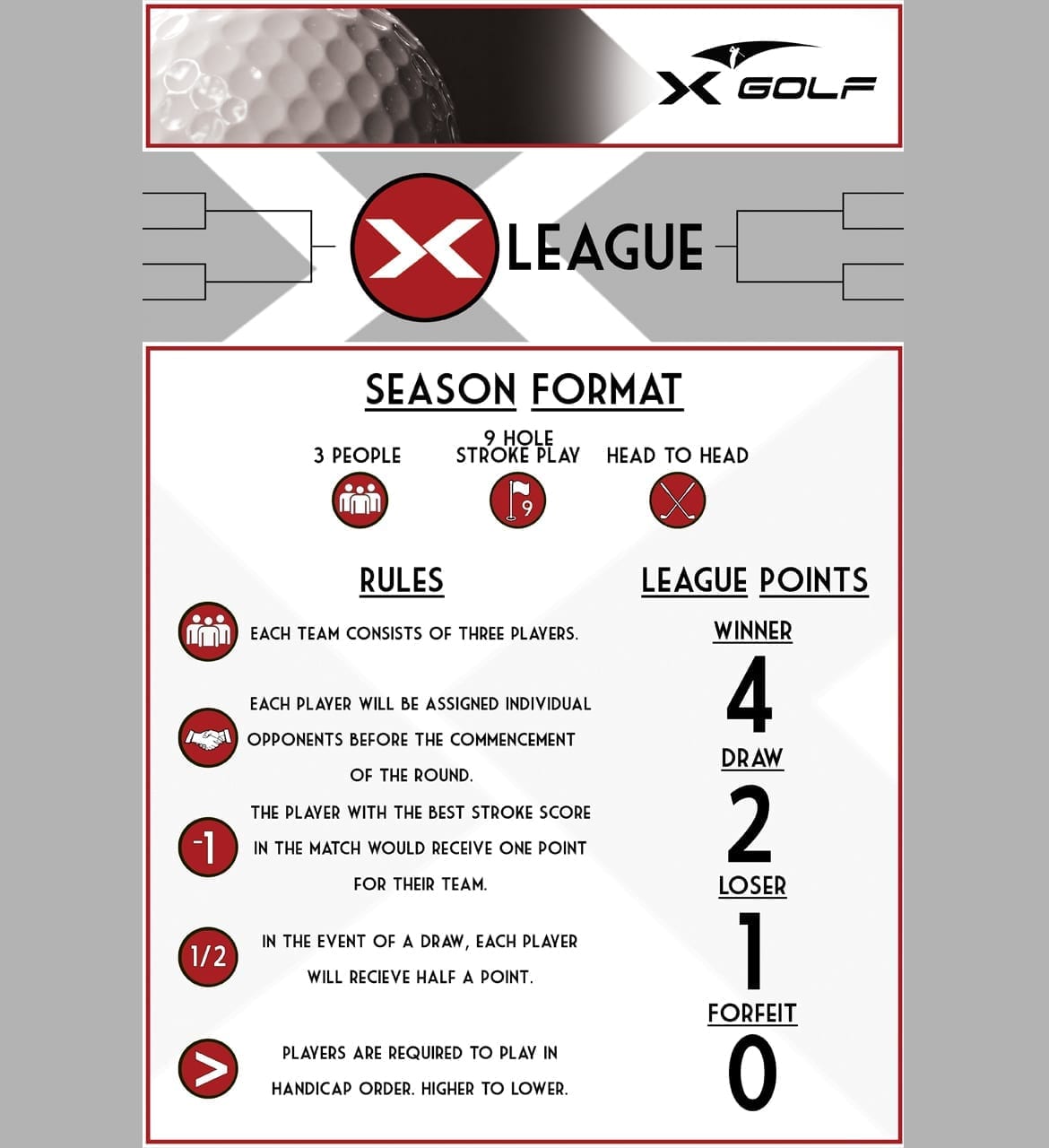 "X Golf's amazing technology has really helped my game improve and I look forward to the continued competitions."